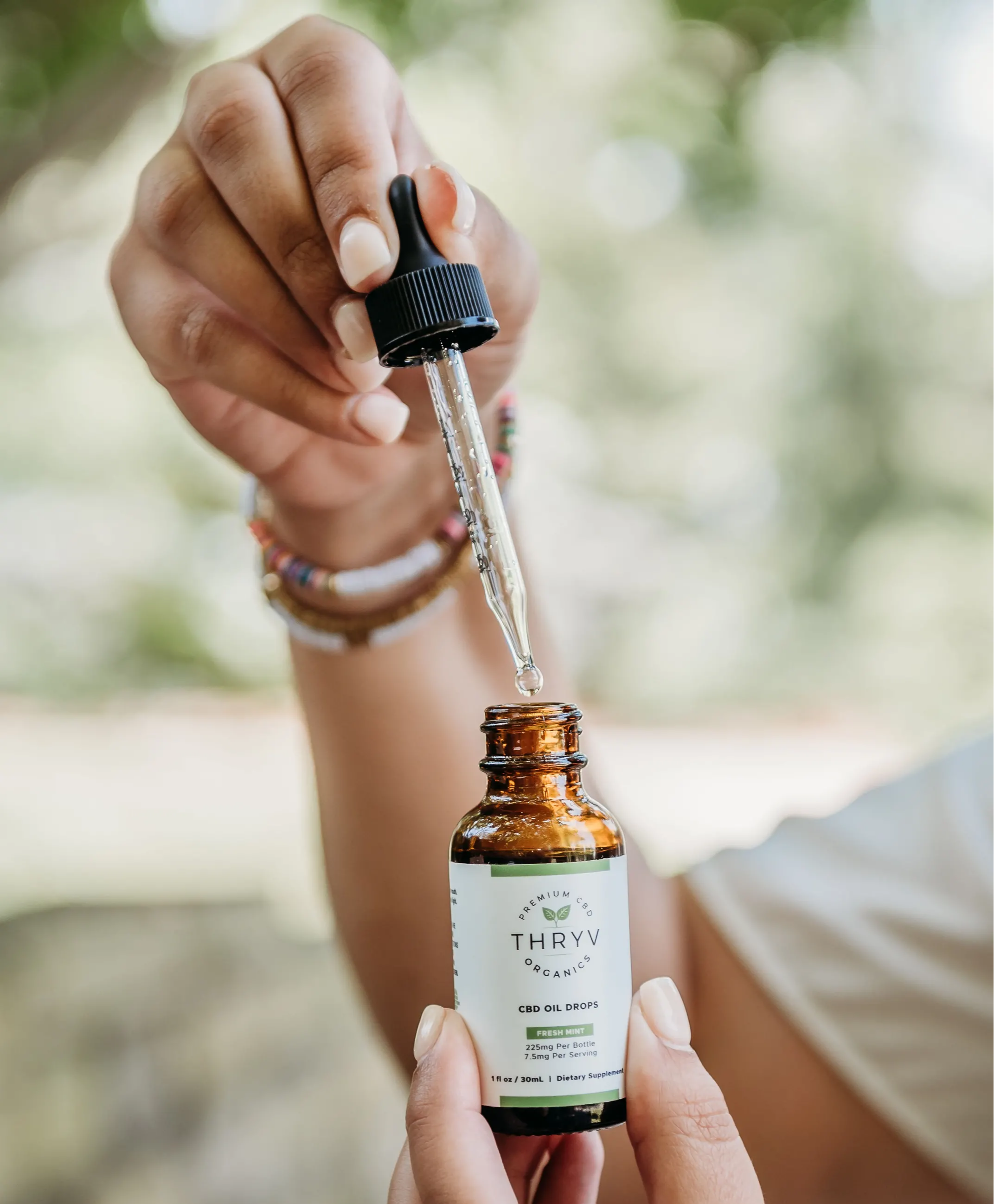 Since the beginning of Thryv Organics, we have been on a mission to provide the best and most highly valued CBD education possible for our customers. CBD can be confusing and we want to make sure you feel comfortable implementing our products into your daily wellness regimen. That's why we provide complimentary virtual consultations to users of Thryv Organics products and those looking to add Thryv Organics into their daily life.
---
OUR VIRTUAL CBD PRODUCT USAGE CONSULTATIONS
What will be covered during my virtual consultation?
What is the best Thryv Organics product for me?

How do I properly take CBD?

General CBD usage guidelines.

How does Thryv Organics CBD compare to the brand I am currently taking?

Answer any other questions you may have.
How much time should I plan for my consultation?
We recommend you block 30 minutes of your schedule for your consultation. We will walk you through finding your ideal amount and answer any questions you have during this time.
Do I need to have already purchased Thryv Organics CBD prior to my consultation?
We are glad to answer any questions you have about Thryv Organics CBD or the product you are currently taking.
How do I prepare for my virtual consultation?
No preparation is needed. We can "meet" via Zoom, Google Meetup, or simply a phone conversation. Just let us know when you schedule your meeting the platform you would like to conduction your consultation through.
How do I schedule a CBD Consultation?
What if I need to cancel my consultation?
We understand. Things come up. We respectfully ask that if you need to cancel your consultation that you let us know a few hours in advance and reschedule for a time that is more convenient for your schedule.
Can I come into the store for a consultation?
Yes! We love having you in our store! There is no need to schedule a consultation on our calendar unless you would like to guarantee your consultation is specifically with Stacie or Kristi. Use our calendar to schedule your in-store consultation and mention in the notes section that you will be coming into our Dallas store.
Is Thryv Organics offering in-store CBD consultations during Covid-19?
We are! All customers are required to wear a face covering while in our store for the protection of our customers and staff. A mask will be provided should you need one. We are sanitizing our store regularly throughout the day.
Our desire is that you feel safe and comfortable in our store. If there is anything we can do to make you feel more comfortable, please let us know.