Find your perfect way to Thryv.
---
---
Delta-9 THC Gummies
Happy Hour without the Booze
The Alex Bundle
Curated by Alex Snodgrass of The Defined Dish®
---
CBD Sleep Gummies
Our most powerful Sleep Formula
CBD Discovery Set
Featuring the Parker and Hyde Mini Clutch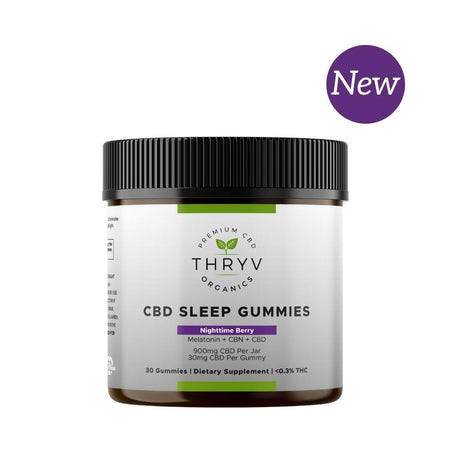 ---
---
The Alex Bundle
Curated by Alex Snodgrass of The Defined Dish®
Delta-9 THC Gummies
Happy Hour without the Booze
---
CBD Discovery Set
Featuring the Parker and Hyde Mini Clutch
CBD Sleep Gummies
Our most powerful Sleep Formula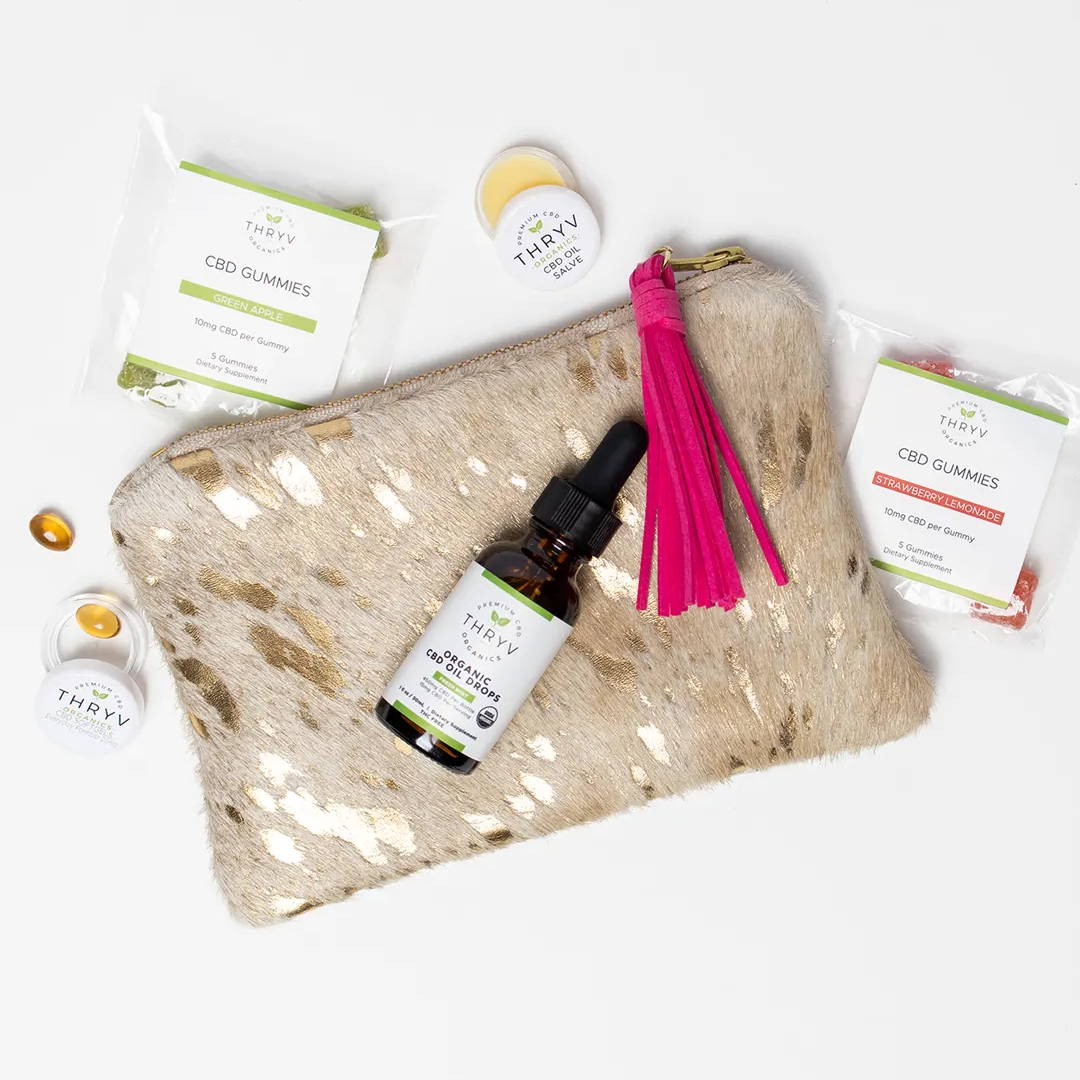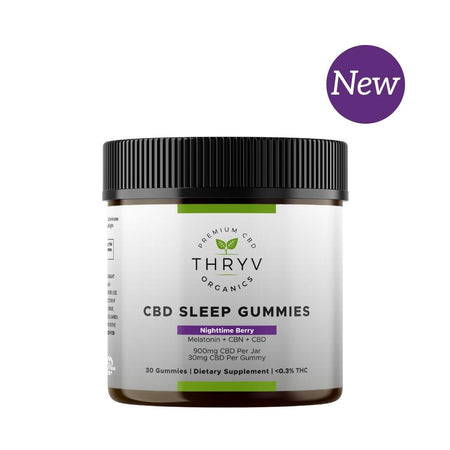 ---
---
The Alex Bundle
Curated by Alex Snodgrass of The Defined Dish®
Delta-9 THC Gummies
Happy Hour without the Booze
---
CBD Discovery Set
Featuring the Parker and Hyde Mini Clutch
CBD Sleep Gummies
Our most powerful Sleep Formula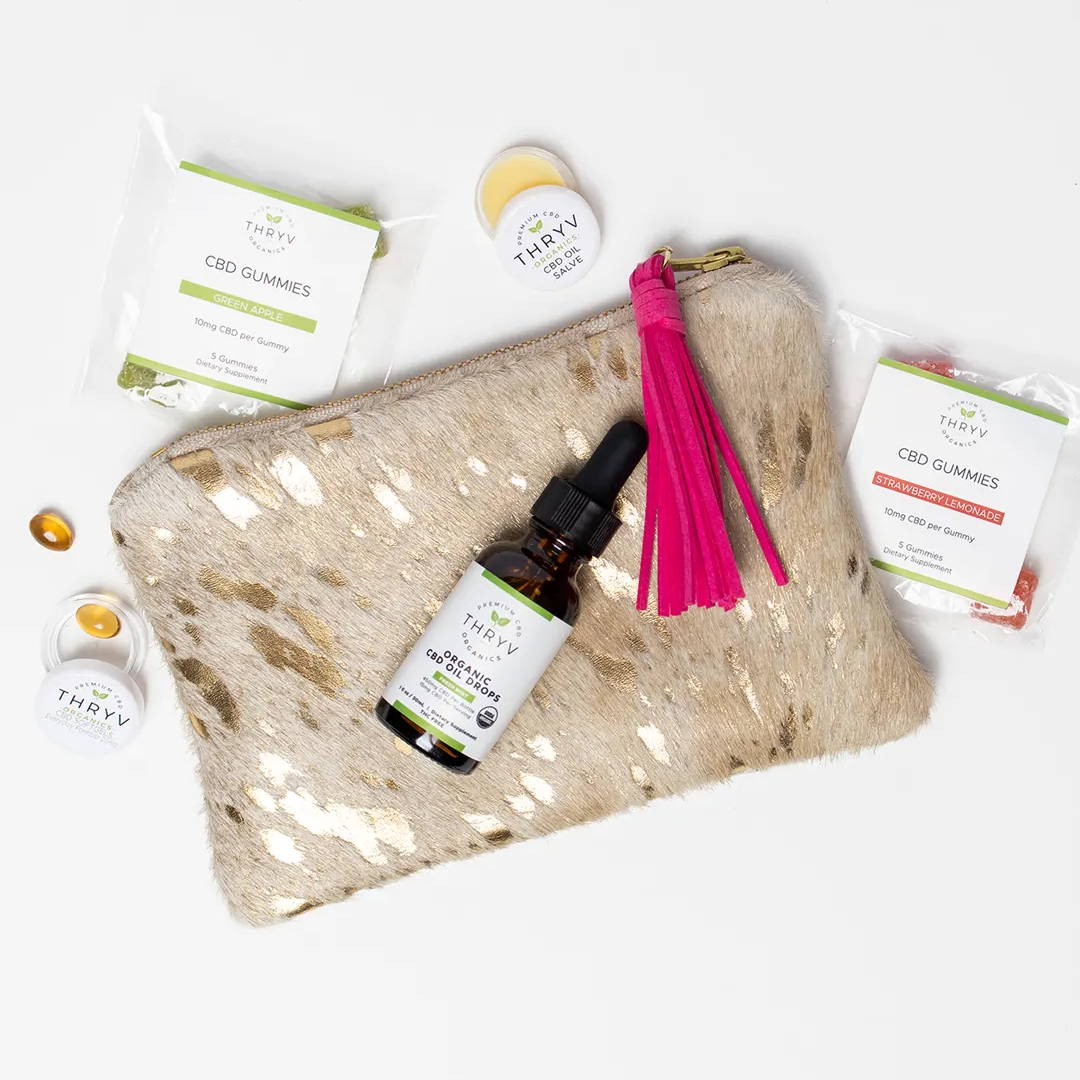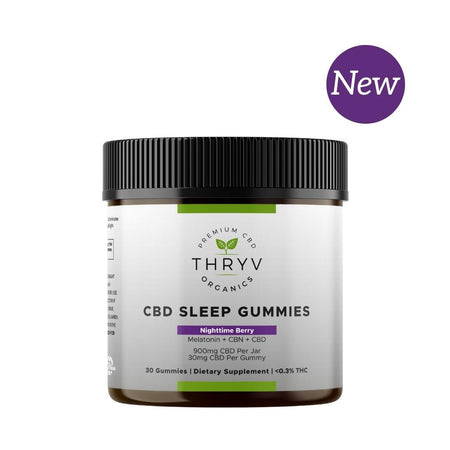 ---
If you aren't 100% satisfied with our products, we offer a 100% money back guarantee.  

---
Our Women Who Thryv series spotlights local female entrepreneurs who are paving the way.
STAY IN THE LOOP ON OUR
EXCLUSIVE SALES AND UPDATES
STAY IN THE LOOP ON OUR EXCLUSIVE SALES AND UPDATES
Frequently Asked Questions
Where Do I Start with CBD?
Your choice of hemp-derived CBD products should depend solely on your needs and preferences. Fortunately, CBD has a wide range of health benefits. At Thryv Organics, we have an extensive selection of CBD products from a high-quality flower - from original CBD oil to enhance your food to pet treats that will make your pup happier than ever.
Here's a quick breakdown of Thryv Organics CBD products paired accordingly to your potential needs:
If you are searching for ways to calm down your racing mind, achieve better focus, promote relaxation, or support your stress management, both our Broad Spectrum and Full Spectrum CBD Oil Drops work well for these purposes.
CBD Gummies will also come in handy when dealing with mild bouts of anxiousness.
Whether you have trouble falling asleep, staying asleep, or both - we have several solutions.
For instance, CBD Oil Drops or CBD Softgels work well for milder sleep issues. Technically, CBD by itself is not a sleep aid. However, either of these products will support sleep because of CBD's ability to soothe the nervous system and quiet brain chatter, helping you drift off to sleep naturally.
Our melatonin softgels and edibles like these CBD Sleep Gummies are formulated specifically to promote a better quality of sleep - they contain CBD, melatonin, and CBN. CBN is a cannabinoid (like CBD & THC) that works with the body's natural sleep cycle to encourage drowsiness.
For a more potent effect, we recommend our Delta 9 Gummies*. These come in two strengths, 2.5mg THC or 5mg THC. However, it's important to note that these can make you feel very relaxed and impair your ability to drive or operate machinery, so take these with caution.
If you've never tried Delta 9, start with the lowest strength of 2.5mg.
*Delta 9 Gummies cannot be shipped to Oregon or Idaho. Although hemp-derived Delta 9 is legal under federal laws in the US after the 2018 Farm Bill, this compound is not legal in the state of Idaho.
After you determine your needs, you can choose your product based on your preferred consumption method.
For instance, CBD oil can be taken orally, mixed with food, or by placing it under the tongue and held for some time before swallowing, while CBD softgels can be simply swallowed with water. All of our softgels are made with nano-technology, making them water soluble and thus easier for your body to absorb - and ultimately more effective.
Note that oil drops take effect a little quicker than the softgels, although the latter takes longer to kick in but lasts longer in your system. Gummies take longer to feel the effect - up to an hour and a half, similar to the softgels, but they don't last in your system as long as the softgels.
What Is The Difference Between Broad Spectrum And Full Spectrum?
Broad-spectrum CBD is basically made by taking full-spectrum CBD and removing the THC from it. This leaves all of the other cannabinoids and compounds intact, still making for a potent product.
Some people prefer to avoid even trace amounts of THC, which is where broad-spectrum CBD products come in handy. It's also a good choice for people who are subject to drug testing, as it should not trigger a positive result.
Full-spectrum CBD, on the other hand, contains all of the cannabinoids and compounds in the hemp plant, including 0.3% THC, i.e., the legal limit allowed under the 2018 Farm Bill. Remember that since full-spectrum products contain trace amounts of THC, they might show up on a drug test.
If you are new to CBD, a broad-spectrum product would be a good starting point.
What Strength Is Right For Me?
The strengths listed on the label of our CBD Oil Drops (450mg, 900mg, 1350mg & 2250mg) show how many milligrams of CBD are in the bottle and indicate the product's concentration.
The higher the mg strength, the less you should have to use; therefore, a product with higher CBD concentration should last longer.
Each bottle is 1 oz and has 30 servings. One full dropper is considered a serving.
450mg bottle = 1 full dropper is 15mg of CBD,

900mg bottle = 1 full dropper is 30mg of CBD,

1350mg bottle = 1 full dropper is 45mg of CBD,

2250mg bottle = 1 full dropper is 75mg of CBD.
When using CBD, it's important to find YOUR perfect portion size. Everyone is different, so you'll want to experiment until you figure out what amount of the substance works best for you.
It's always best to start low and go slow.
If you are sensitive to caffeine or medications like Benedryl, we suggest starting with 450mg CBD oil, as it's considered a "low" intake and perfect for first-timers.
Most people who aren't sensitive to medications do well with the 900mg CBD oil drops, which fall into the "normal" CBD amount category.
Microdosing Technique for using CBD Oil Drops
You can use a technique called microdosing to determine what your body needs. You will only need to do this in the beginning, and we recommend starting on a day when you have time to really pay close attention and observe how your body feels.
The effects will be subtle, not like a switch. You are going to assess and adjust throughout this process to find the amount of CBD that works best for your body.
Here's what you need to do:
Start with 1/4 to 1/2 of a dropper and wait for about 30 to 45 minutes to see if you feel a difference.
If not, take another 1/4 to 1/2 a dropper and wait for another 30 to 45 minutes.
Continue this process until you feel the way you want to feel (more relaxed, more focused, etc.) add those amounts up, and that will be your ideal CBD intake.
Note: It's important to hold the oil drops under your tongue for a minimum of 90 seconds before swallowing for the best absorption and effectiveness.
Micro-dosing Technique for CBD Oil Softgels
If you choose our CBD oil softgels, bear in mind that each softgel has 25mg of CBD. This means that the ability to adjust the amount of the substance you're taking is limited.
Start with 1 and wait 45 minutes to an hour.
If you don't feel a difference, take another.
Repeat until you find relief.
If you suffer from chronic pain, it may take several softgels to feel relief. As your body becomes more balanced, you will likely be able to decrease this number as time goes by.
Note: We do not recommend microdosing with our melatonin softgels. In fact, we don't recommend taking more than two at a time.
Micro-dosing Technique for CBD Gummies
We do not recommend the microdosing technique for gummies. Gummies are great as an add-on option to your regular wellness routine - the same as your usual vitamins and supplements.
This is because, in most cases, gummies are not a good primary source of CBD because the CBD content tends to be low. However, our 25mg Strawberry Lemonade Gummies are more potent than our 10mg options, so you may find those to be effective for you.
Similarly to our softgels with melatonin, we do not recommend taking more than two CBD Sleep Gummies at a time.
We also don't recommend taking more Delta 9 Gummies until two hours after your first gummy since they typically take about 1-1.5 hours to produce any kind of effect.
How Will CBD Make Me Feel?
CBD, or cannabidiol, is a compound found in cannabis plants. Unlike its counterpart THC, known for the psychoactive effects of marijuana, CBD does not produce any intoxicating effects.
CBD may help you feel more relaxed and less agitated, but it won't make you feel high like THC does.
Some people report feeling more alert when taking CBD. It's also been shown to reduce discomfort and mitigate signs of depression.
CBD can help reduce anxiousness and promote feelings of calmness without causing drowsiness. In fact, some people report feeling more energized when taking CBD.
If you're thinking about trying CBD, remember to start with a small amount and increase it gradually until you find the portion that works best for you.
Note: Our full-spectrum products contain 0.3% THC. Still, you will not experience a feeling of getting high.
Our Delta 9 THC gummies also contain 0.3% THC, but because of the way the Delta 9 THC binds with the CB1 receptors in the brain, you will most likely feel a high or sedated effect.
Do You Do Third-Party Testing?
Every batch we make is subjected to stringent third-party lab testing at a lab with an ISO (International Organization for Standards) certification. We have raised the standard for testing in the sector.
We test every batch of our product to make sure there are no harmful microbes like E. Coli, mold, or yeast. We also test to make sure the potency is correct and that there are no heavy metals like lead, mercury, arsenic, or cadmium. We also test for pesticides and solvents.
Every one of our products has a QR code that leads to lab findings from our internal testing on the raw oil as well as external third-party testing on the finished product.
To access lab results, simply scan the QR code on the bottle to identify the lab report associated with the number on the bottom of the bottle.
Will CBD Interact with my Prescriptions?
Yes, it can. If you are currently on prescription medication, we highly encourage you to check with your healthcare provider before purchasing and using any CBD product.
We fulfill orders Tuesday thru Saturday.
In most cases, if you place an order before 2 pm, your order will be fulfilled and shipped the same day. Orders placed after 2 pm will be fulfilled and shipped the next day.
Exceptions: If you place an order after 2 pm on Saturday or anytime Sunday or Monday, your order will be fulfilled and shipped the following Tuesday.
We ship our orders via USPS first class, and in most cases, you can expect your delivery within 2 to 5 business days. There is also an option for expedited shipping when you check out.
Note: Please keep in mind if you place your order after 2 pm on Saturday or on Sunday/Monday, your order will ship on the following Tuesday, even if you've chosen expedited shipping.
What if I Need More Help?
Finding the right product can be daunting, we understand. That's why we offer Complimentary CBD Consultations before finalizing your purchase - and even after!
Our consultations typically last 30 minutes. We will ask you a series of questions to determine what outcome you're looking for and will recommend a product specifically for your needs. Our goal is to get you feeling better as quickly as possible.
You can schedule your consultation by clicking the link above, and you have the option of scheduling a phone call or a zoom meeting, and we'll get in contact with you!
If you prefer a consultation in person and live in the Dallas, TX area, feel free to drop by our store during business hours. No advance appointment is necessary.
Thryv Organics CBD
Dallas, TX 75218
9219 Garland Rd, Suite 1105
Tuesday - Friday: 10 am to 6 pm
Saturday: 10 am to 5 pm
Closed: Sunday & Monday
Do You Guarantee Your Products?

We unequivocally stand behind the quality of our products. With our Thryv or It's Free policy, we will either refund your purchase within 90 days, no questions asked, or will send you a replacement product that may work better for your needs.
Simply email us at letschat@thryvorganics.com or call us at 214.785.6604.
---